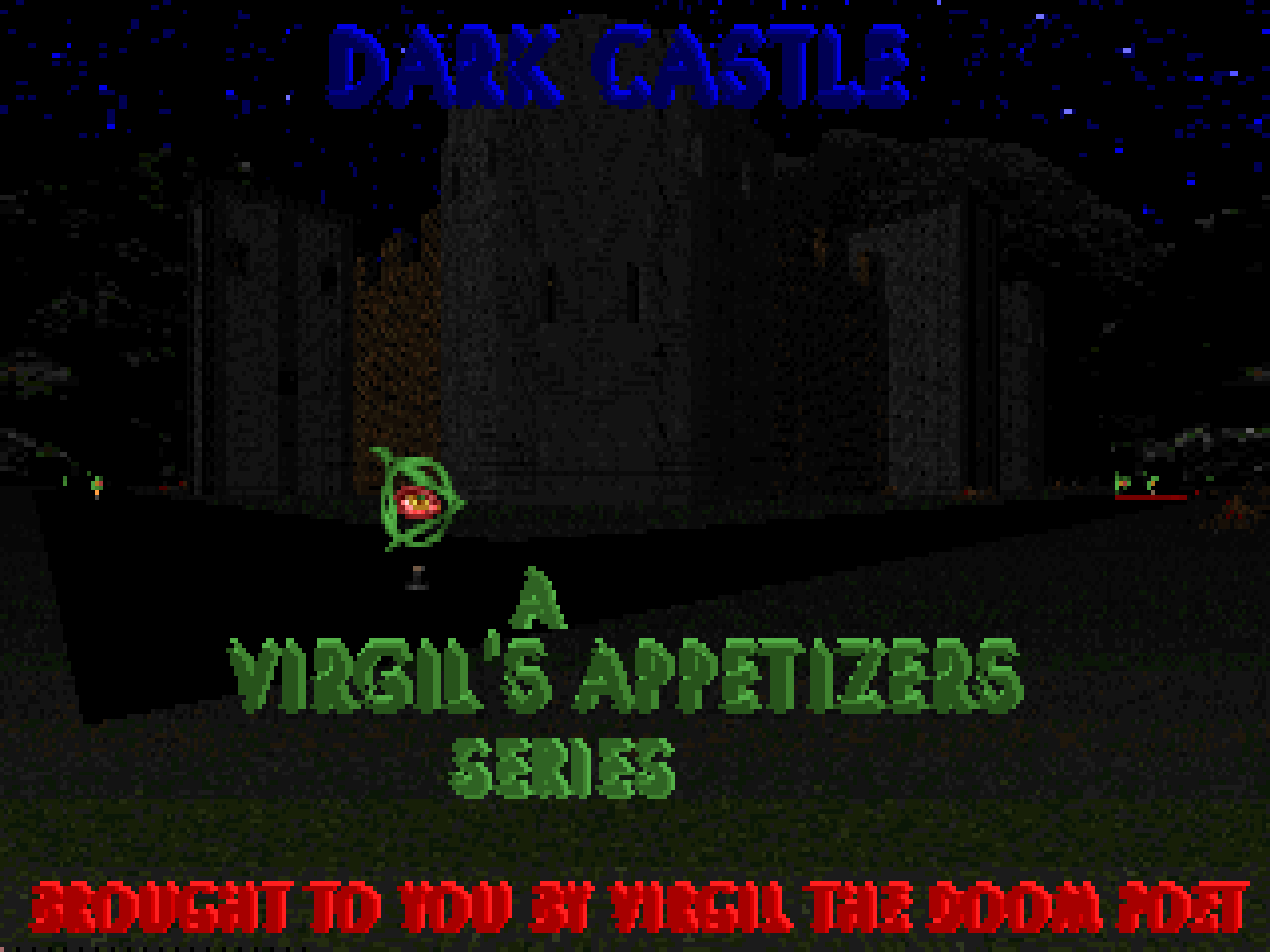 Vick Bobkov aka Virgil the Doom Poet has two major claims to fame. He was a single level contributor to Paul Corfiatis's
2002: A Doom Odyssey
and managed to worm his way into the
Plutonia 2
project during its early stages. Vick got his start in the source port era and while his first release,
Black and White
, makes no mention of other executables,
Dark Castle
targets the Boom engine and more generally limit-removing source ports. Virgil's most active year was 2001, but this three-level minisode also referred to the author as an appetizer was published in 2000.
Dark Castle
is definitely an accurate title, but as they say, the devil is in the details.